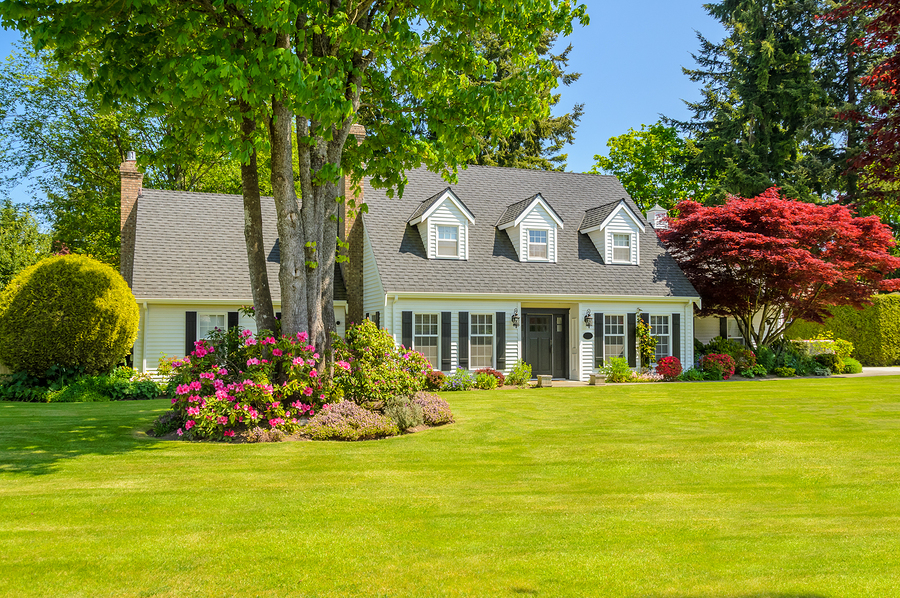 Today's topic:  "I have two quotes for homeowner's insurance.  One has an annual premium of $2,440 and the other is $3,275.  What's the difference?"  As with most other questions, the answer to this one is not complicated.
Most homeowner insurance policies today are what we call "all-peril" policies.  An all-peril policy insures against loss from any peril unless the peril is specifically not covered (Perils that are not covered generally include flood and earthquake).  Basic coverages in most all-peril homeowner insurance policies are similar – all include coverage for the dwelling and nearly all include coverage for other structures, personal property, loss of use, liability and guest medical benefit.  So, if all are similar why is there such a big difference in premium?
The main differences are the policies' limits.  One policy might insure your home for $220,000 and another might insure your home for $286,000.  Which value is correct?  Which do you need?  The answer may surprise you.
Insurance companies use different methods to calculate replacement cost (that's the estimated cost required to rebuild your house if it is destroyed by a peril). Some insurers use a simple multiplication method where they multiply the square footage of your house- by a price per square foot.  As an example, let's say your house has 2,000 square feet and your insurer uses a multiple of $110/square foot (which is typical).  Multiply 2,000 times $110 and you get $220,000.  The insurer would insure your house for $220,000.
Another popular method for replacement cost calculation uses computer software.  Your agent gives the computer a detailed digital description of your home, including the ZIP code where your home is located.  The computer then calculates an estimated cost to replace your home.
Most insurers prefer the computerized method because it provides a much more accurate estimate than the simple multiplication method, especially considering large differences that exist even between homes of similar size.  Because of the better accuracy, the replacement cost calculated by the computerized method is usually higher than the replacement cost calculated by the simple multiplication method.
The simple multiplication method is suitable for many homes, mainly those homes we might classify as "average."  But many homes are not average.  What if your home is above average?
Average homes are generally built from standard blueprints or plans. Above-average homes are often custom built.
Average homes generally have average-grade carpet and vinyl tile floor coverings throughout. Above average homes may include a mix of higher quality carpet, ceramic tile, laminate, and other floor coverings.
Average homes generally have painted walls throughout. Above average homes may have a mix of paint, wall paper, ceramic tile, faux finish, etc.
Average homes generally have plain ceilings in all rooms. Above average homes may have crown molding in some rooms, cathedral ceilings, recessed ceilings, custom lighting, etc.
Average homes generally include kitchens and bathrooms with average cabinetry and average countertops. Above average homes often include custom cabinetry and granite countertops.
Average homes typically have plain windows. Above average homes may have a bay, bow or atrium window, a large picture window or other enhanced style windows.
Average homes typically don't have a fireplace. Above average homes usually have one or more fireplaces.
Average homes generally don't have an in-ground permanent swimming pool. Above average homes often have pools and/or other outdoor leisure amenities.  And, contrary to popular rumor, swimming pools often sustain damage from tornados or other perils.
And the list goes on.
Before you purchase a homeowner insurance policy ask yourself, "What do I want the insurance to do if I have a claim?"  Your answer will tell you what policy to buy.  If you have an average home (many clients do,) you can be confident with an average home policy.
If you have an above-average home you can purchase an "average home" policy for your above-average home (your mortgage company probably doesn't care but you should) but if you do you may experience serious disappointment if you have a claim.  Let's say your above-average home has a computerized replacement cost estimate of $286,000 but you purchase an average-home policy for $220,000 per our above example.  If your home is destroyed by a peril your insurance will stop after paying $220,000, which is $66,000 short of what would be needed to replace your above-average home.  You can either pay the $66,000 difference yourself, or settle for an average home instead of above-average.
Some policies include provisions that extend the base coverage, but
not all policies have extended coverage provisions (some insurers include it, others offer it as optional, and others don't offer it at all), and
I'm trying to keep it simple here.
Some policies and quotes include other coverage options or differences.  Examples may include:
Personal Property Limits (may be higher or lower)
Internal Limits (may be higher or lower)
Liability Limits (may be higher or lower)
Water Backup
Increased Building Ordinance or Law
Roof Settlement Options
Loss Assessment
Identity Recovery
Equipment Breakdown
Blanket Increased Limits on Selected Categories
Schedule Property Endorsements
More…
Some of these may be important to you while others may not, but each affects your premium.  If you don't know what those coverages do or whether you need them or not, ask your agent or call us.
What do you know about your homeowner's insurance policy?  Do you have questions?  Call us.  We'll find answers for you.  Answers are free and we're glad to help.  Even if you're not one of our clients we're still glad to help.  Of course, I hope you'll consider becoming one of our clients.  I promise to make you glad if you do.
Are there insurance topics you would like to see here?  Post a message and let me work on it for you.